About Dorcas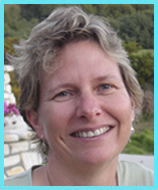 Dorcas Kelley - CMC CPCC PCC
With over twenty-five years of experience in corporate, small business, non-profit, and entrepreneurial environments, Dorcas brings a wealth of skills, talent, and knowledge to her work. Her clients range in size from global teams and executives of Fortune 100 companies to one-person firms.
A certified consultant, executive coach, and instructional designer, Dorcas works with organizations and teams of all sizes to dramatically improve the way they do business, address challenges, and achieve breakthrough results. She also works with high achieving leaders and entrepreneurs who want to aggressively get beyond any obstacles and reach their goals.
Dorcas possesses a rare blend of insightful strategic and pragmatic tactical thinking, along with keen analytical and conceptual skills. She provides hands-on expertise, experience, and guidance on a variety of topics, including:
Managing organizational growth and change
Executive, leadership and team development
Business process design and streamlining
Organizational culture and values
Strategic planning and execution
Operational analysis and trouble-shooting
Organizational development
Project management
Coaching skills for the workplace
Communication programs
A successful entrepreneur, she has owned her own business since 1994. Prior to establishing her company, Dorcas was an internal consultant and coach for Hewlett-Packard Company and a consulting manager for Andersen Consulting.
Dorcas is a Certified Management Consultant (CMC) through the Institute of Management Consultants and a Certified Professional Co-Active Coach (CPCC) through the Coaches Training Institute. Her credentials also include the designation of Professional Certified Coach (PCC) through the International Coach Federation, an MBA with High Honors from UC Los Angeles and a BA with Highest Honors in Sociology from UC Santa Barbara.
In addition to coaching, consulting and training, Dorcas is also the author of The Business of Coaching® - a "best seller" business start-up book in the coaching industry.
Dorcas is a member of the Institute of Management Consultants, as well as a past Board Member for their Northern California chapter. She was a founder of the Monterey Peninsula Consultants Group, past President of the Monterey chapter of the International Coach Federation, and past VP of Finance on the Board of Directors for the Junior League of Monterey County . She also belongs to the International Coach Federation, the American Society of Training and Development (ATSD) and Phi Beta Kappa. She is an active community volunteer with the Junior League of San Jose and the volunteer director of the Community Outreach Program at Center for Spiritual Living - San Jose. In her spare time she enjoys world travel to experience new cultures and hiking with her two big goofy dogs in the beauty and diversity of Northern California.